1. Log in to your Account Manager using your email and password here: ACCOUNT MANAGER
---
2. After logging into your account, you'll see a countdown timer notifying you either when your upgrade window begins or how long until your upgrade window closes. Click 'Upgrade Now' during your upgrade window.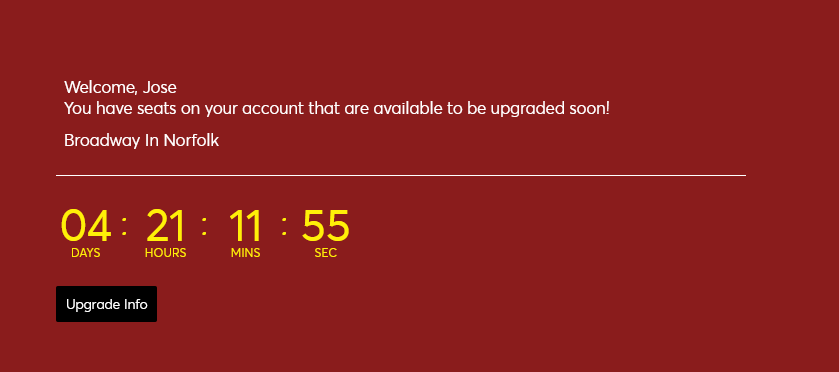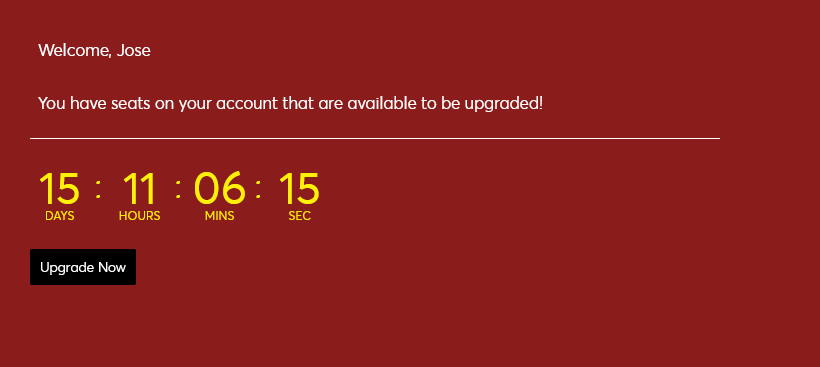 ---
3. Click 'Upgrade Seats' on your current package.

---
4. Next, select the performance you wish to upgrade into by clicking 'Select Plan.'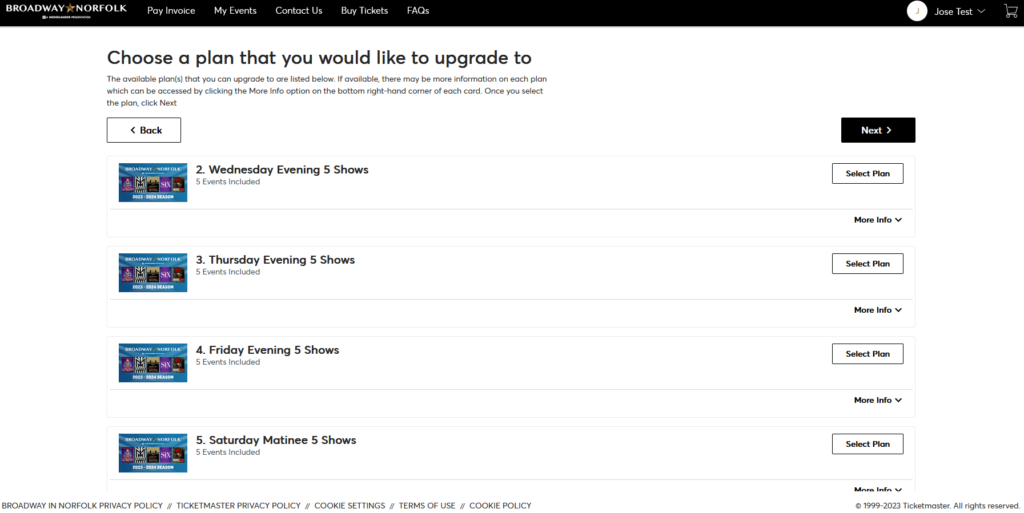 ---
5. Select the section you would like to move into on the map. Then, select your new seats and 'Continue.'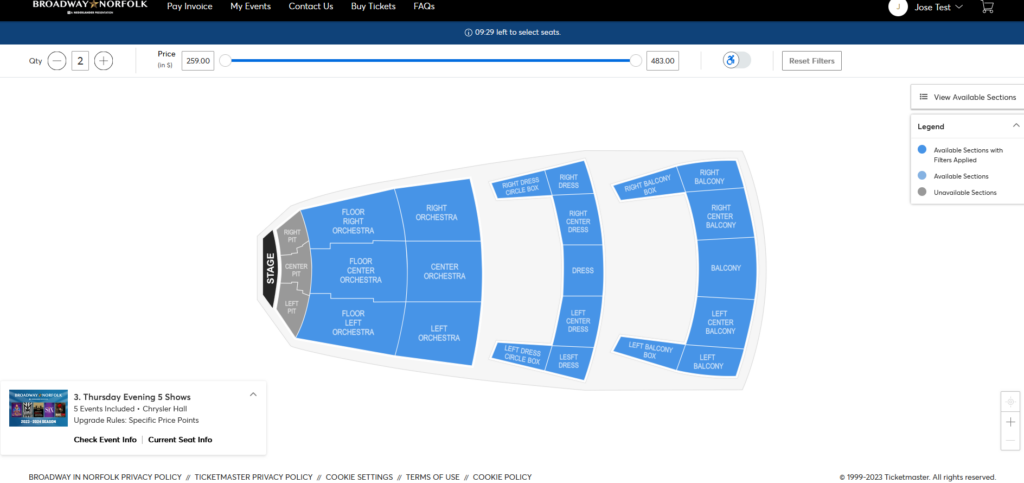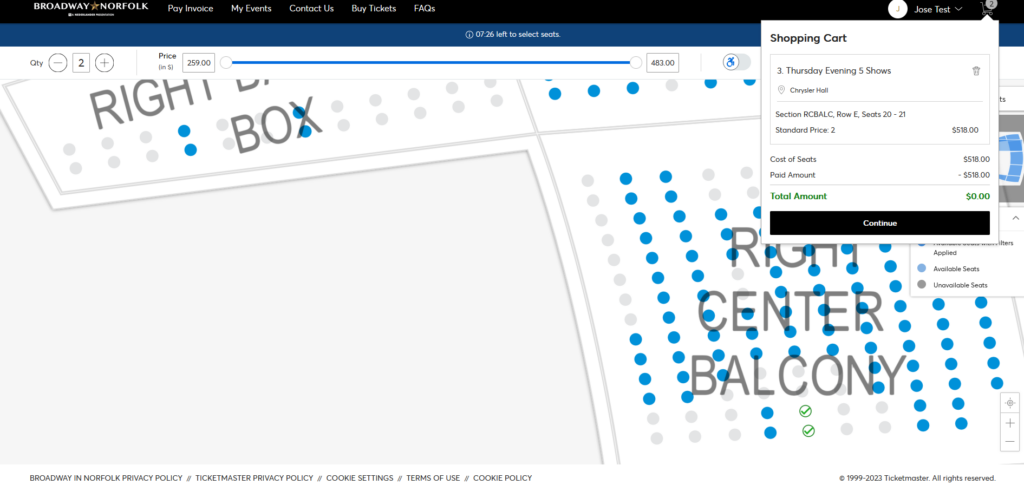 ---
6. The next window will confirm your new seats and indicate additional charges, if any. Click 'checkout' to proceed to delivery and method of payment.

---
7. Select your delivery method and enter your payment information, if required. Check the box to accept the Terms and Conditions and then click Place Order' to finalize your upgrade.