RENEWAL DEADLINE: April 7, 2023
Broadway in Norfolk is back for the 2023/2024 season and better than ever! With five area premieres including four hit musicals and the most successful American play in Broadway history, it's sure to be a season for the record books.
Renewing takes less than 5 minutes!
Your current seats have been held for you in the new 2023/2024 season, attending on your same day of the week.* Seats not renewed by April 7 will be automatically released.
Seat upgrades will begin in May on a first-come, first-served basis. The sooner you renew, the sooner you will be able to upgrade when the time comes!
Click here to log into Account Manager.**

Once in Account Manager, you will be automatically directed to your Invoices screen. Select the 2023/2024 Season and click Continue.

As a renewing subscriber, you have the option of purchasing your season tickets in full or on a payment plan. If you select the payment plan option, one-fourth of your invoice total is due at renewal, with the remaining amount paid in 3 additional installments on May 15, June 15, and July 15.

Confirm your payment information and accept the Terms and Conditions. Click Pay Now to process your order. You're all set!

If you are interested in upgrading, changing your seats, or changing your day of the week, you'll receive an email from us in May when you have the opportunity to do so. If you have questions in the meantime, please contact our Season Ticket Office.
*Subscribers will be accommodated on the same day of the week, with a few exceptions based on show dates and availability. If your dates or seats have been altered for any reason, you will receive a personal communication from us via email and/or phone during your renewal period to ensure the changes meet your satisfaction.
**If you have forgotten your password or have never visited Account Manager, click here for further instructions.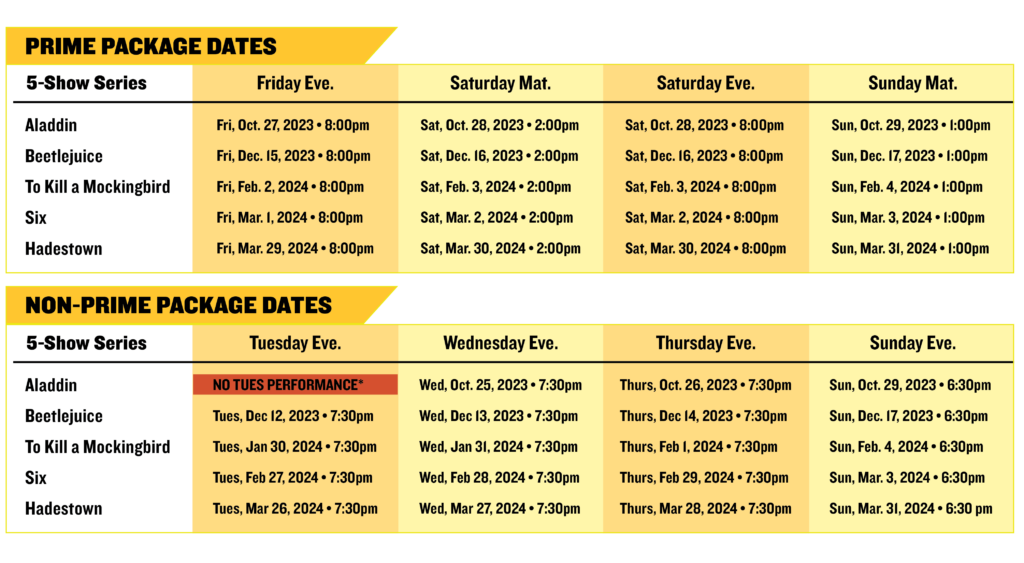 5 Reasons to Renew
Contact the Season Ticket Office
Call: 877-703-8144 (M-F, 10-6 & Sat, 12-6)
Email: SeasonTickets@BroadwayInNorfolk.com